TV host, blogger, food and travel writer and former ESPN sports anchor Jaymee Sire (@jaymeesire) recently launched her latest project. It's a fun and informative podcast called Food Network Obsessed*. It features Jaymee interviewing some of today's hottest celebrity chefs. Foodie or not, this podcast has something for everyone.
We've known Jaymee for a while and we're obsessed with her too. Her approachable, effortless style inspires us whether she's trying new recipes at home, appearing as a judge on the latest Food Network show or just cruising around NYC to find and share the best pizza in the city.

Recently, Jaymee sat down with Liz, owner of our Seattle flagship store, Willa via instagram (@willaseattle) to talk all things fashion, food and her favorite Not Monday styles.
*Subscribe to Food Network Obsessed on Apple, Spotify, Stitcher, Amazon or wherever you listen to podcasts.
Some of our favorite moments from the interview
and the styles that Jaymee loves:

The Piper Stripe Pullover

"It's easy to throw on and I can do a zoom call for the podcast or a virtual event, I look super put together but I didn't have to put any effort into it".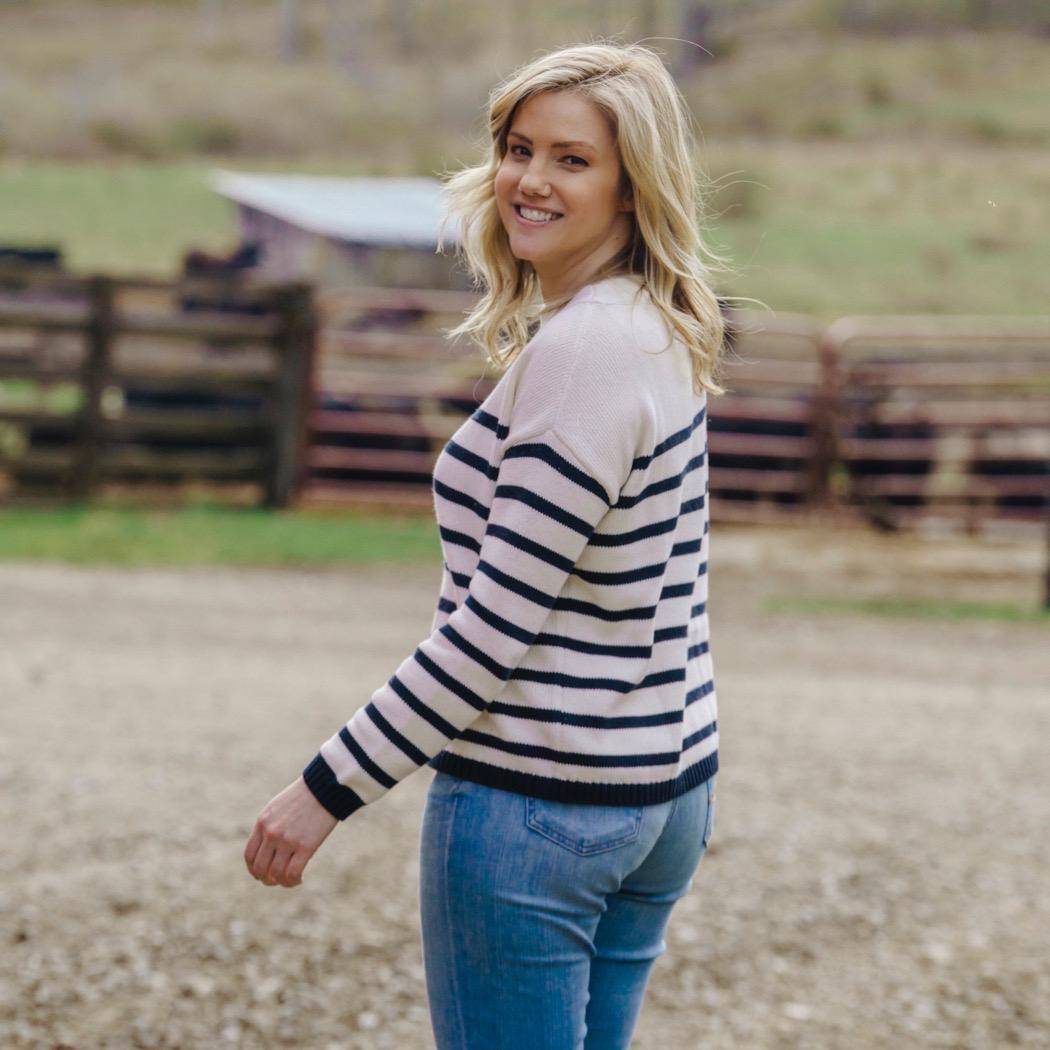 "I love this, it's perfect for Spring and Summer"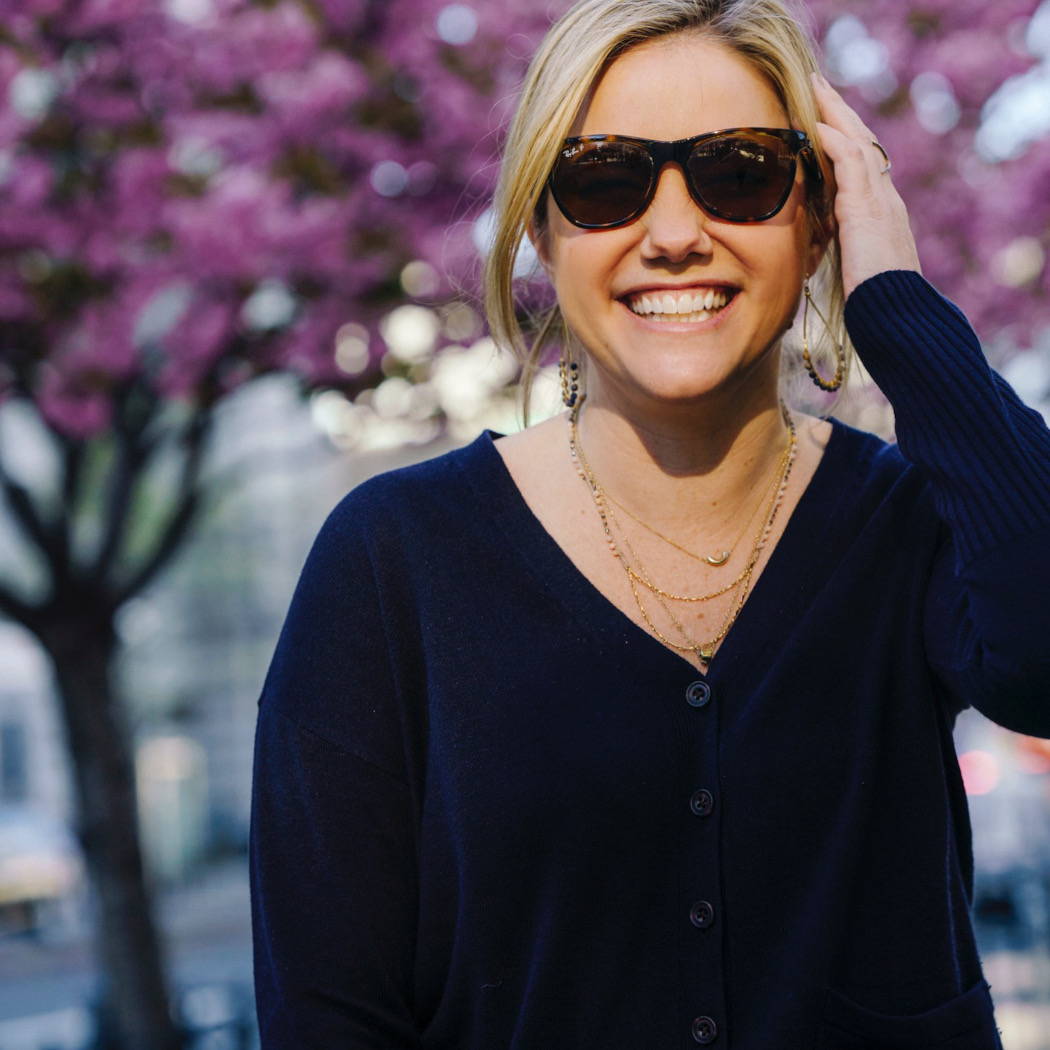 The Ella Cashmere V neck & Tatum Pant

"I literally feel like I'm wearing pajamas, but I don't look like I'm wearing pajamas".
Jaymee goes in search of pizza in her Ella V-Neck Sweater and Tatum Linen Pants.